Sidney Central School Alumni Association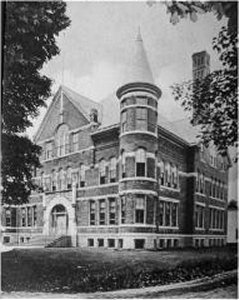 A son of public school teachers, Mr. Sheldon returns to his hometown (Sidney, New York) regularly and since 2000 has served as a Director of the Sidney Central School Alumni Association, an organization dedicated to community service and to honoring its most loved teachers and alumni. Each summer hundreds of alumni return for a reunion weekend in Sidney and focus on "giving back" to the community in which they all grew and matured.
Having served as its Vice President for Strategic Planning 2002-2008, and Vice President of Operations and Chair of the Nominating Committee 2009-2012, he chaired the "Wall of Fame" committee that designed and administers the entire process to honor distinguished alumni and educators. The Wall of Fame inducted its first class in 2007. The "Wall of Fame" activities take place each year in July during Alumni Weekend and as of July 2019 had 72 members.
Since 2013 Mr. Sheldon has served as President of SCSAA and has led the organization to produce and provide the school's annual career day as well as leadership workshops for high school students. He created the Leadership Fellows program by which high school students are active participants in the Associations board meetings and community projects.
He has led program grants for the Sidney Public Library, the Sidney Center Playground and the Veterans Memorial Park. He has further encouraged the expansion of membership and increased online activity including a new and revamped and frequent newsletter as well as a SCSAA App by which alumni can easily keep in touch with each other and with the Association's activities.
The annual 3-day All-Class reunion draws hunderds to Sidney and features many events: soccer, Susquehanna Canoe/Kayak float, Cornhole Tournament, evening bands and reception, Wall of Fame Induction, Memorial Service, golf tournament, an all-class breakfast as well as individual class dinners.